From the desk of Russell Hayes,
Yeah, I realize that the headline is pretty scary but no worries, I'm going to educate you on how and why reputation management is the service you should be giving to all small businesses and you won't have to worry about reviews costing $350K. I'm only going to present the facts and let you make your own informed intelligent  decision. Sound good?
Businesses have a major problem, and that problem is that they don't have control, or any real solutions when it comes to managing their online reviews and reputation. I realized this over a year ago and set my mind to solve this problem for them, so I developed Review Sentry.
REPUTATION BUILDING FLOW CHART
In short, Review Sentry is a proactive review management system that allows you to solve the biggest problem business owners are experiencing right now as it pertains to online reviews and reputation. They have no control and they have no system to help them funnel clients through a review process. Review Sentry fixes those problems and gives business owners something they can leverage each and every time they have a transaction.
The above image is a visual representation of the Review Sentry review process that helps solve the problem for every small business owner.
HOW IT WORKS
Here's what happens:
Customer arrives at your clients review portal landing page.

Customer clicks a star to begin the review process. (Positive or Negative Experience)

"IF" Negative experience, customer types in the review and it gets sent to your clients email instantly. (SMS notification optional) Your customer responds quickly to address and fix the negative experience. (OR)

"IF" Positive experience, customer is presented with links to your clients online business review profiles. (Yelp, Google, Superpages, etc.) Customer leaves the positive experience they had on the sites where it matters most and your client benefits, no having to post reviews on behalf of your clients customers. 100% compliant!
WHY CLIENTS LOVE THIS SYSTEM
Gives your client an anchor point to have all customers go through the review process.
Designed to foster reviews in the least amount of clicks or actions possible. (Reduction in abandonment rates)
Incorporating video increases engagement making it more personal for every visitor.
Fosters customer trust because the review system is on the businesses actual domain and not some 3rd party web site.
Clients are directly involved by proactively encouraging customers to go through the review process.
Relieves the fear business owners have about not having any control over their online reputation.
Gives business owners something they can call their own, as sense of possession.
100% compliant with the FTC and 100% compliant with all review sites terms of service.
They Have Zero Control!
Even if they ask for reviews, when the customer leaves the store they have no review process of their own to send them too. Review Sentry solves that for them which gives you the opportunity to offer them the solution that solves their problem.
3 Ways You Can Offer This Service to Any Small Business
As a stand alone service to get your foot in the door.
Add to your existing clients services to ensure higher client retention.
Package with other services like SEO to set yourself apart from the competition.
$30,254  EXTRA BUSINESS INCOME
I've been asked many times over the past year, Russ what should I be charging my clients for Review Sentry. Frankly I've done a lot of price testing with my clients and some tolerate higher pricing and some don't. I mainly stay in the construction services space so it's going to depend on the space you're working in, but here's what's worked best for me overall.
REVIEW PORTAL SETUP: $997.00 @ 14 review portals that's $16,296 in set up fees. This covers desktop and mobile versions. Make sure to point that out to your clients.
MONTHLY BILLING PER PORTAL: $97 @ 14 review portals is $1,358 monthly recurring income.
Charging these recommended rates is an additional $30,254 extra income for your business per year. Could you use that extra income? You're getting 15 white label portals but you'll need to use just one of them for your own brand so you have something to show your clients, hence these estimates are based on 14 portals.
Here is Review Sentry's review flow process in a nutshell:
Mitigates Negative Reviews: The system funnels less than desirable reviews to your clients internal systems (email and SMS text messages) reducing the chances that a negative review will be posted somewhere on the internet, on sites like Yelp or Google plus and others.
Facilitates Good Reviews: When your clients customer has a positive review the system encourages them to leave that great review on your clients 3rd party business listing profiles, think Yelp, Superpages, or Google plus. The benefits to your client are  improved SEO, social signals, and increased sales.
No Other Review System Delivers Branding Like This
IT ALSO WORKS ON MOBILE!
You can deliver a branded and customized review solution just like these but first we need to educate you about online reviews.
Small Business Spending On Reputation Management Expected to Eclipse 5 Billion by 2015 Source: BIA/Kelsy
I'm going to help you get your share, but first it's time to learn.
ADD $30,354  IN SALES HERE'S HOW
STUDIES PROVE ONLINE REVIEWS ARE VERY IMPORTANT!
Reviews Influence 51% of U.S. Shoppers
Also note that deals or sales along with retailer trustworthiness are also important. Positive reviews equate to trustworthiness.
85% Read Online Reviews To Decide If A Business Is Good
Note that 71% believe that the most important trait a local business can have is reliability!
Consumers Use Reviews To Leave Suggestions

Interesting information regarding suggestions, most 3 and 4 star reviews come with suggestions for making improvements.
70% Leave Reviews To Help Others Make Decisions
This is a VERY important statistic and it should be one of the reasons we ask for reviews.
People Frequently Call, Visit, or Purchase After Leaving Yelp
This is one of the most telling statistics of all and demonstrates the high level of importance having reviews on authority sites like Yelp are to small businesses.
See how important it is for every business to have a positive online reputation through reviews? It's so important that the Harvard Business school proved that just a 1 star increase on Yelp increased restaurant sales by 5-9% and actually gave the business a better return then more traditional marketing methods. I don't know about you but being able to help a client increase sales almost instantly is a great position to be in.
Imagine this, say you find some restaurants on Yelp that have a weak presence. By weak lets say they only have a 2 or 2.5 star rating, now the Harvard study said 5-9% "PER" 1 star increase. So from 2 stars to 3 stars we increase sales and then when the system gets them from 3 stars to 4 stars that's another increase in sales. See the article below? Reviews and reputation are becoming the new learning tool consumers are using to find out about businesses.
It's Pretty Scary Stuff But It's All Good I've Got Your Back
It wouldn't be right if I didn't tell you about the shady stuff going on in the online reputation management space today, it's sort of scary but, it's important for you to know. Besides you can leverage this information during the your presentation to close reputation management clients!
We have to do 3 important things with the information we have to get these client's…
Establish the importance of a good online reputation. (Increased sales)

Educate them on the right and wrong way to build their online reputation. (Stay safe)

Give them a solution that works and keeps them safe. (Review Sentry white label review management system)
The Inconvenient Truth Behind Most Review Products
This isn't going to be pretty by any means but the truth is that most of the review management systems or products being sold by the "big" names in the Offline marketing space are teaching and facilitating the posting of reviews that are legally considered "FAKE".
If It's A Real Customer Review And I Post It, It's A Fake Review?
Yes, if you take a customers review, create an account on "ANY" site and post that review it's considered fake, and it can also be considered false advertising. Creating an account on any of the sites like Yelp, Superpages, Kudzu for anything other then your own personal use is against their terms of service. It's for good reason too, because they don't want people posting reviews about businesses that they aren't actually a customer of.
I did the research for you:
Is It Really This Serious?
You Better Believe It! Check This Out…
I warned about this site last year and got mocked, who's laughing now?

 The conversation goes on… and I was being diplomatic in my responses versus coming right out and saying it, GlowingReviews =TROUBLE
Yelp Isn't Playing Around Either
If You use services like this and they get busted, the attorney general can ask the court to get the user databases, exposing you to potential legal trouble.

Colorado A.G. says this activity falls under unfair and deceptive trade practices.
Creating and posting reviews that aren't yours falls under astroturfing, it's a serious offense.
Keep It Clean – Keep It Legal = No Worries!
Simply keep reputation and review management services above the board for your clients, that's it!  As long as you act in your clients best interests you will always be able to sleep at night and not worry about that $350K and a call from the Attorney General.
Can you imagine having to respond to the email your client sends you about a legal notice, that would be embarrassing to say the least!
Reviews are considered an endorsement, they are also considered to effect commerce. In other words they influence people to make buying decisions and as such this area is regulated by the FTC or Federal Trade Commission. I'm not telling you this to make you afraid, we just need to know how to handle our clients online reputation in order to avoid exposing ourselves and our clients to potential legal problems.
This is exactly what Review Sentry accomplishes.
So now you should have some understanding and insights about why online reviews are VERY important to local businesses and why it's even more important to handle reputation management services ethically and properly.
Before we go any further there's something that business owners have in common with us that you can leverage to your advantage…
They Suffer From Information Overload Just Like We do.
Just like you and I get bombarded with all these new ways to provide new services, new methods, and new products we end up not being able to devote enough time to any one single method to any money at it, I've been there and I know some of you have too. Our clients are going through the same issues with marketing their businesses, so by offering review and reputation management you are going to make your clients life simpler because it covers several aspects of marketing at once.
KILLING MANY BIRDS WITH 1 STONE
Lets address each point in reference to the chart above and see how reviews cover all of it:
To many marketing channels to cover. (Reviews are: Social, SEO, and Researched)

No time to learn. (Client has nothing technical to learn)

Who to trust. (Once you show them a legal solution, you'll be the one to trust)

Can't afford more staff. (No staff required because it's autopilot)

To complicated or confusing. (Clients quickly understand and comprehend the review process)
The moment you bring up the fact that you understand your prospect may be feeling overwhelmed by the many different ways they can market their company online, and that they may be suffering from paralysis and hesitating they'll instantly know that you have insight to what they are experiencing. (This is a major selling point so write it down)
I'm bringing this up because reputation management is something business owners instantly understand and it's something they can focus on that can help bring results immediately. How?
Your Client Participates in the Review Process.
Once you get their custom branded review system going, all they have to do is ask their customers to visit their review portal and go through the review process, and as customers begin using it they'll start to experience the benefits.
Increased sales  from new customers which in the end is all your client really wants.
Review Sentry Is Loaded With Features
100% White Label.  Sell Review Sentry under your own brand and name, and look like a genius in the eyes of your clients.  We host everything, but it appears on your clients domain!
Instant Email and SMS Notification of Negative Reviews.  Your clients will know immediately when a customer has had a bad experience, and will be able to quickly remedy the situation.  This alone can save them thousands of dollars per month in lost business.
Encourages Customers To Post Positive Reviews Online.  One of the best ways to increase customers and SEO is through positive reviews.  Your clients will be digging through their wallets in order to pay you for this service.
Professional and Easy To Use User Interface For Customers.  You clients can communicate key customer service and brand messaging to their customers using either our provided videos, or their own custom ones.
100% Scalable For Businesses With Multiple Locations, Store Managers, Etc.  Have a client with multiple stores?  You can set up unique portals for each of their locations, allowing them to get specific information.  Plus, you can charge them for each location!
Not A WordPress Plugin. Why is this a feature? Because with many WP Plugins, the developer supports the product for a little while, then gets bored and moves on to something different. When this happens, you're left sucking wind. Review Sentry is different. You can use it as long as the internet exists, without being subject to the whims of some shady profit-hungry programmer who creates stuff the breaks each time WordPress is updated. It works no matter what website platform your client uses.
Uses A Custom Template Feature For Desktop And Mobile.  Perfectly match your clients branding using this feature, I HIGHLY recommend it.
System Templates. Use our basic system templates to get your clients portal up and running quickly while you have their custom branded portal made.
Include Employee Photos.  The business owner can quickly see if one of their employees is the source of numerous negative customer reviews, and take action to save their business' reputation.
Lets You Embed Videos For Each Phase Of The Review Process.  It's been proven time and time again that people respond better to video.  Now your clients can put videos throughout the portal, allowing them to truly reach their customers.
Star Rating System.  With Review Sentry's simple 5 Star System, you can determine what constitutes a positive or negative review.  The result is a controlled funnel of reviews for your clients.
Collect Customer Names And Emails For Re-marketing Purposes.  With each review your clients get, they'll now have a new opted-in member for their mailing list.  This makes it easy for them to start an email marketing campaign (which you can charge to setup), dramatically increasing their profits.  You can also add fields like mobile numbers for SMS text marketing.
Create Viral Coupons That Reviewers Can Share.  You'll be helping your clients to market their business, and all it takes is a few clicks.
Works On Desktops And Mobile Devices.   We all know that more and more customers are going mobile.  With Review Sentry, your clients' customers can go through the review process right on their phone.
Hosted on Amazon's Cloud.  You can sell your client reliability because Review Sentry is hosted on some of the most powerful servers on the planet.
Outstanding Customer Support.  As you'll discover later in this letter, I'm only making this offer available for a select group of people.  One of the reasons is so I can make sure I'm available to personally answer any questions you have with regards to using my product.  Once you invest in Review Sentry, you'll have access to my invite-only Facebook group, where you can share best practices with other users, and personally connect with me.
Testimonials
Brian Anderson
MediaMash.com
Ronnie Tsunami
The Quick Launch Guru
Dwayne Roberts
NewProMarketing.com
Brad Dixon
CC Studios
"Had breakfast with a few gentlemen this morning and told them about Review Sentry. They were impressed. They asked how much, I told them $500 to set-up and $197/mo. They seemed surprised it was so cheap. They also asked $197? Need to get out of the IM pricing. I told them this included monthly reports and post cards. I really think we could charge $500/mo for this as it is very valuable to businesses."
Adam Dukes
"Just sold one account with three different locations – they LOVE the concept : )"
Ronnie Tsunami The Quick Launch Guru
"Quick Share about Review Sentry… I did a big presentation to a 90 location franchise, and the one takeaway out of my presentation they wanted immediate pricing on was… Review Sentry. "
Brain Anderson Media Mash
"I purchased this system and within 1 week sold 3 accounts! The system is straight forward and with APPLIED ACTION will be a great addition to my offline business. I have 5 sales reps, and they are all loving this product. GREAT JOB!"
Dwayne Roberts NewProMarketing
"Hey Russell Hayes, happy new year. I wanted to get your input. I just started working a contact at a company with 850 locations. First, can the system handle that? What sort of pricing is available to me for that many portals? And, can you give me some insight as to how you would approach the proposal? Thanks."
Steve Johnson
"hey Russ, one of the main reasons i purchased is the simplicity of the system and ease of selling this to local business owners … i already spoke to two of them and they are both very interested, and have set up an appointment next week to show one of them what it can do! also, i'm no longer interested in proposing a solution to a business owner that might break any terms of service of google, yelp, etc .. and this solves that problem elegantly and brilliantly. I also am looking for a source of recurring income that isn't dependent upon the Google algorithm .. i still sell seo, but i can't base my whole business on something i can't control. I'm super excited to sell this solution to existing customers and new ones .. thanks so much for putting it together!"
John Svanter
"A HUGE Two Thumbs Up Russell! Installation was straight forward and had my "Demo" site up in about thirty minutes including the SMS notification! Now it's off to start promoting and raking in the clients!"
MKW Industries
"I just wanted to give a big shout out to Russell for his help today. I am truly grateful for his support and the ability for him to help me so fast and promptly. I have bought so many products over the past 3 years and of course I have never had my questions answered so fast, like I got today from Russ. Other product questions take DAYS in getting answers in which I loose so much biz revenue. Russ, you made my life so much easier today and completely took away my panic in getting my questions and my new platform squared away so I can begin marketing it. Thanks so much Russ!
Cheryl Lynne
Not Sure Yet? Google Implements Reviews for PPC Ads.
This is as recent as this year, 2013. If Google is allowing advertisers to quote or paraphrase reviews from reputable sources in an advertisers PPC ad it shows us just how important reviews are. If you're like me and you probably are, then your a marketer and you know it by another term. We call it social proof!
Your client may not have a product mentioned in a national publication and that's OK! I just wanted to relay to you the massively growing importance of online reviews.
I See The Need Businesses Have for This But How Do I Find Them and What Do I Charge?
The truth is that it's not that hard to find the best possible prospects that will have an interest in taking control over their online reviews. What I do is simply let Google do the heavy lifting for me! I'm going to give this away to you right now so you get something for free for just visiting us today.
This is what I'm talking about:
HERE'S HOW YOU DO IT
You can do that for all the categories and for thousands of locations! The best part is you don't have to use some complicated software and set up proxies and risk getting banned by sites like Yelp for scraping their data, Google does it for you and Yelp isn't ever going to ban them. You can trust me on that! HAHA
Inside the members area you'll get a full report on how you can get these results from Google to find the best potential prospects.
Here's All The Extra Bonuses You'll Be Getting With A Review Sentry Membership
Professionally produced green screen videos for each phase of the review process. (Just insert a background image and it's good to go)

The video scripts for the green screen videos in case you want to make the videos with your client and charge them.

Statistic images used on this page are available for download in your members area. (Use for selling your review system to clients)

The review portal check list donated by one of our very own members. (Keeps you or your team organized and efficient)

Client worksheet. (Helps you keep track of everything relating to your client and their review portal)

Review site images, all created to the same dimensions. (Ensures consistency with a professional look)

Email auto responder series to educate prospects about online reviews and reputation.

Brandable info graphic (Shows statistics about the growing importance of online reputation)

Direct mail letter. (Use this as a first contact with a call to action and use under your own name)

The review portal service agreement I use for every review portal client.

My simple Facebook lead system webinar replay. (Shows you the whole sales process)

The Powerpoint downloads for the Facebook lead system. (Brand them and use them in your own sales process)

My full of grammar errors document for over coming the most common objections. (Repeat them verbally and they are powerful, just don't copy them to a web page before correcting my errors! LOL)

Report for training your client on using their review portal system. (VERY important to ensure clients benefit the most)

Report on how to help clients get results fast by driving prior customers to their new review portal.

Short but powerful report on how to leverage the thank you page feature to build fans on your clients Facebook page.

Links to 10 Fiverr gigs to help you with graphics, videos and even QR codes!

Special offer from the team that designs ALL my clients branding images for social media channels. It's a steal.

Last but not least, access to our private Review Sentry Facebook group. I post a lot of the most recent news about online reputation and reviews so you get the most up to date information to include in your sales process.

Access to 5 basic review system templates to get clients up and running quickly. (I recommend using these while you deploy the next feature on the list)

Custom template feature which gives you complete control of branding and review portal layout. (Clients ultimately always want this feature)
Features List
Instant email notifications. (Allows you to specify any number of emails to receive notifications)

Integrates with Twilio for instant text message notifications. (Allows you to have any number of mobiles numbers set for notification)

Monitor your clients review profiles so you can notify clients when a new review is posted. Works on Google+ Yelp, Yellowpages, Insiderpages, and CitySearch with more to come. (Email notification for review monitoring is being coded as you read this!)

Use our 5 system templates to quickly create starter portals. (The quicker you deliver something the happier your client is)

Custom template feature that lets you get 100% perfect branding and layout control of each portal for your clients. (Like the examples depicted earlier on this page)

Ability to include or exclude video in the review process.

Ability to include or exclude the coupon feature within the review process.

Ability to include or exclude employee photos as a part of the review process.

Is independent from your clients web site so it doesn't need to integrate or be compatible with WordPress or any other website platform.

Review portal displays on your clients domain but you're in full control of the portal at all times. If they stop paying they don't get to keep using their review system!

Works on desktop computers and mobile devices.
Get Review Sentry Today and Start Offering Your Clients A Quality Service That Sets You Apart and Empowers Them To Take Control Of Their Online Reputation.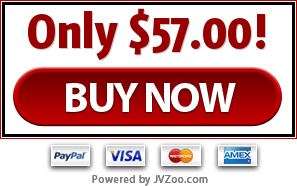 Only $57/month for 15 White Label Re-seller portals
Where are my clients review portals hosted?
We designed the system so that you put the review system on a sub domain on your client's domain. For example, reviews.bobsheatingandair.com.
You build your clients review portal from the Review Sentry dashboard and with a simple edit on of the sub domain the review system displays on your clients domain. It's very easy and I cover exactly how to do it in your membership area.
Does my client need to have WordPress?
Nope, your client is not required to have WordPress! Because you'll be putting the review system on a sub domain it does not matter what type of web site platform they currently use. This was done by design because I didn't want to exclude any business owner just because they didn't have a certain type of website platform! Any business no matter what they are using can benefit by using the review system you can now offer them.
What  sites does Review Sentry work on?
Review Sentry allows you to choose any review site to send your clients customers too when they leave a positive review. Just enter the direct URL to the review page of their businesses profile. Doing it this way keeps the user focused and bypasses the main profile page where the reviewer may become distracted and abandon the review process.  NOTE: Keep in mind that we are working on additional sites for monitoring when reviews are posted so I highly recommend using the 5 sites we currently monitor when you get your clients started. Again those are: Google+ – Yelp – Yellowpages – CitySearch – Insiderpages.
What are your system templates for?
The system templates we provide you are basic portal layouts. We only provide those so you can get something up quickly for your clients while you have their custom portal designed for a 100% brand match. The system templates are only intended for interim use and it's best not to use them as the final portal design.
What is the custom template feature and why is this better then the system templates?
The custom template feature allows you to literally use the existing design or "branding" of your clients existing web site.  All my clients want this feature because they don't want to leave customers questioning or wondering if they are on the right site for the company they are reviewing. Maintaining the branding is very important and delivers higher value to your clients.
You mentioned twilio integration – How does this work and what does Twilio cost?
Twilio is the text notification service that we've integrated into Review Sentry. Twilio is what allows you to send instant SMS notifications to your clients when some one uses their review portal. You can use what I call multipush sms notifications because we've allowed you to specify as many mobile numbers as your client needs.
To get set up on Twilio it's only twenty bucks plus one dollar for your first number and individual texts are only .01 cent. As you build more clients you only need to purchase additional numbers at one dollar a piece. This feature is extremely important and it's so inexpensive! 
Does this work on mobile devices?
Review Sentry does work on mobile devices and for the best results we highly recommend that you use the custom templates feature. Our system templates do work for mobile however the custom templates feature provides the best mobile user experience. If you don't have any one on your team that knows how to code for mobiles there's no need to worry. We have Talmacel who's been providing custom portals for our users for over a year now and he's very affordable.
How do I show my prospect or clients this system so I can sell it?
We strongly encourage you to start by having your own custom portal designed that matches your brand, this will ensure that you look as professional as possible when demonstrating the system to your clients. Don't skimp by not doing this as it increases your chances of getting that client! When I first released Review Sentry last year we didn't have the custom template feature and even I found it more difficult selling this to business owner when all I had to use was our simple system templates. 
What does white label mean?
White label means that Review Sentry can be sold under your own name or brand. This allows you to offer it as an exclusive solution to your clients and increases the perceived value helping you charge more.  All notifications come from your email so your client will never know that you are using a white label solution.
Can I use Review Sentry for clients who have more then one location?
Yes! Your basic account gives you 15 portal to set up so if you have a client that has two, three or even more locations you can set up an individual portal for each location. When you need more portals you can just submit a request via our support desk for additional options to expand your account.
Why should I set up an individual portal for each clients location?
Having a portal for each individual location allows the business owner or executive management team segment the reviews for each location. This gives the business performance data based by location and helps them identify which location is doing great or which location has problems that need to be fixed.
Can I use coupons or special offers with the Review Process?
Review Sentry allows you to include any type of special offer your client may want, conversely you have the choice to include or exclude coupons/special offers in the review process.
Do I have to use employee photos in the Review Process?
Like the coupon feature its entirely up to you and your client if you want to include employee photos. It's not mandatory but the feature is there should your client want to use it.
Is it required to use the videos in the review process, is there any way to not have them?
You can choose to exclude or include the videos if that's what you and your client agree is best. Almost all my clients choose to use the videos because it's more personal and video is more engaging.
This system looks rather simplistic is it effective?
The vision behind Review Sentry is based off the principles of a landing page sales funnel. We all know that the foundation of a successful sales funnel is to have a single goal in mind, and that's to have a visitor take a desired action. In our case it's to ultimately go through the review process and leave a review, good or bad. That's why there are no outbound links or other distracting elements in the process.  Plus business owners like to keep things simple and easy to understand and that's exactly what Review Sentry is. Almost all our competitors have the bells and whistles in order to SELL YOU their product not because its' what a client wants or needs.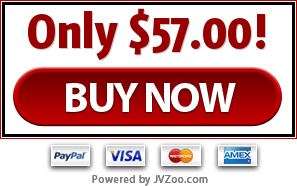 NOTE: This is a monthly subscription for 15 White Label Reseller Review Portals That You Sell Under Your Own Brand